The Winter Nostalgia: Warm Memories of the Cold Months
The Winter Nostalgia: Warm Memories of the Cold Months ❄️ Snow 🥜 Peanuts 🧣Snuggly clothes 🧶 Cosy blankets ☕️ Sipping hot tea 😴 Getting some extra time to sleep Winter vacays 😅 Blaming the season for your laziness (and dwindling productivity) 🤧 Aaaaa… Aaachooo! 
You know we're talking about… Winters! Endless memories associated with the most amazing season of the year. And while this season may be nearing its end now, we'll take you on a beautiful nostalgic ride of memories associated with thandii! Let's go…
1. "I just bathed yesterday. I will take a bath tomorrow. Pakka!"
We all have been there. No matter how many times we take a shower during summer. But winters… Nah-uh! Who can even dare to get out from that warm, cozy blanket and take a bath? Who can even imagine this?! Remember how we used to sit snuggly in front of the bucket thinking… "Kal toh nahaya tha. Aaj muh dho leta hu bas". Don't laugh now… Kal pakka nahana! (Secret option: do sun-bathing!) 😉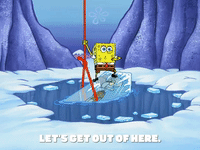 2. That one comfiest sweatshirt and sock pair! 🧥
Winters are the best season mainly because of this one reason — comfiest clothes, sweatshirts, long trench coats, socks, and warm clothes! And we all have that one over-worn sweatshirt, which is always warmer, comfier, and just absolute favoritteeee. And those funky socks… Hands up if also you wore double socks and still felt cold 🥶 
3. Moongfali, Momos, and Mung Dal Halwa!
Winters = Foooood! And somehow, everything is so much tastier in winters (even ice creams!) Also, we wrote that title for alliteration and better sound. We haven't forgotten our all-time favorites — Chikki, Gulab Jamun, Sarson da Saag, Hot Chocolate, and 24 hours Chai! And do you remember? As a child, how we used to wait excitedly for papa to return from work and bring… DELICIOUS ROASTED PEANUTS. And then, the priceless — having family gapshap while munching on them! 🥜 Yaadein yaad aati hai…🥲
4. Snow, Smoke, and Silence!
Winters personify peace and tranquility 😌 Remember the first time when you first witnessed the snow. No, not in Manali pictures. But for real. Like someone was sprinkling cotton balls from above… So serene. Breathtaking. And… breathing from the mouth and acting like you were smoking…feeling that gush of magic. And that silence… Nothing can replace that tranquility that's experienced on a long winter night. Siggghhhh……winters do have a charm of their own! 
5. Thermals, cap, muffler, gloves, sweater, jacket, socks…All layered up!
Agree or not, we all had that one friend who was always cold no matter how many clothes he was wearing. This person didn't give a damn about being fashionable or trendy. All he cared about was keeping himself warm and free from cold. Can you recall someone? Share this post with them! 😆
6. Winter = Gajar Ka Halwa
Okaaayyy… We talked about food already. But, this king deserves its separate point, right?! No matter how many expensive dishes you try but nothing can be compared to Maa-ke-haath-ka-gajar-ka-halwa. Remember how getting a bowl full of home-cooked gajar ka halwa used to make us the happiest? 😋
7. Jingle bell… Jingle bell… Jingle all the way 🎄
One of the best things about winter was witnessing happiness all around. Festivities, food, family… What else do you need? And yes, eventually, we did come to know that our Forever Secret Santa was indeed our parents! ♥️
From blaming the season for not being productive to being super active while playing in the snow, the winter season had it all for us. What was your favorite memory associated with winters? Comment below and share this post with your loved ones! 
And… Before wrapping up, here's some food for thought: "Sometimes it is not about wishing to get surprised, it's also about surprising your loved ones!" Thela Gaadi has some amazing gift boxes that you can send to your loved ones. Order one here!
---