90s Memories With The Siblings
"Tujhe kachre ke dabbe se utha ke lae the!" The one statement that all older siblings love is common which always makes us crack, also nervous if you are the younger one ! 
90s ke siblings matlab ladaiya, I wonder how Bollywood has such mar mitne wala bhai bhai pyaar, sharing everything wala beheno ka pyar or just the idol bhai behen pyaar! Maybe we had that too and maybe bollywood had many quarrels too, only our parents showed us examples to stick together. 
Reality check - for all the types of siblings struggling for importance at home - 
Fighting alone has the freedom to kick, run after each other or break things!

Clothes are shareable!

Mummy ka Pyaar is always equal (believe it or not)!

Teaming up always helps to get something from papa!

Fighting in front of friends never helps!

Covering up for each other should be a barter deal.

Parents are always more protective of girls, there is no point hating your brothers for it!

Dividing works that mummy papa give at home can help a lot!
Many more tips can be shared by the 90s gems who did all the maar pitai with a different level.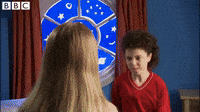 We didn't only fight but also understood each other's mood to play ludo or carrom or chupan chupai any time. With summer holidays came no friends and in front of mummy papa our partners in crime were always important.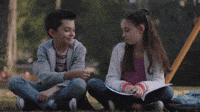 A moment you all will always cherish -
After papa went to work and mummy slept thinking we are sleeping or studying! But that was the moment when acchi wali namkeen or chocolate churana was the group effort we all did in the best way.
Automatically covering up for coming home late and never thanking them was the bonding we all have with our siblings. Though we all took things from them always! 
The moments when mummy ki daat + belan was the best way of stopping our fights, also it brought us closer, hit them siblings if you agree!
Whenever we spoke badly with our siblings or hit them badly, there was guilt!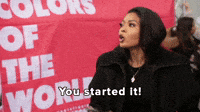 A lot of it! 
Also when friends said something wrongly to your sibling, which you always said, was the moment of war with those friends and then later with siblings.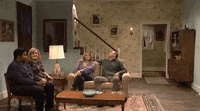 So many brothers and sisters examples, but the most appropriate siblings that we can see are Ross and Monica from Friends (TV Show). The exact fights are remembered - over winning games, parent's attention, memories with relatives, or just the most cracking dance performances that were prepared as kids.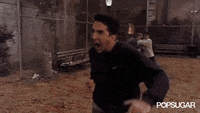 Siblings are the only people who know your ugly home secrets and give you the best comfort.
There are so many situations that came up during the 90s which had so many arguments waiting - 
Color of the goti for ludo or saanp seedhi

Acchi wali ice cream 

Birthday gifts wali special attention

Better name slips for notebooks

After school TV shows- the famous remote wali ladai
Tell your siblings which moments were never supposed to end with tears but they did!
Life is filled with drama and masti with our siblings, tell them how much you miss those moments of laughter. Happy Rakshabandhan!
---